Aproko Doctor Undergoes Surgery For Brain Tumour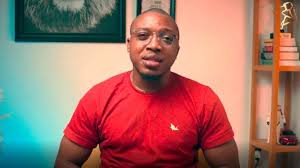 Aproko Doctor, a Medical doctor, real name (Chinonso Egemba) and social media influencer revealed that he was recently diagnosed with a brain tumour and had surgery.
iexclusivenews reports that the Aproko doctor took to his social media page to share a two-minute video of his dreadful moments.
When he was "fighting for his life" in the past few weeks, as he had been diagnosed with a brain tumour and had to undergo surgery.
He stated; "I have been fighting for my life. It happened that on the 5th of December, I was diagnosed with a craniopharyngioma, which happens to be a brain tumour." 
Unsure of his survival chances, he said, "He had no idea he would be making this video today."
Aproko Doctor added, "It was so bad that I couldn't read out from my phone to the point where this eye, I couldn't see with it, and it was also closing."
He further revealed that although people pressured him to leave the country for his surgery, he stayed back.
"It was Dr Tayo Ojo, a neurosurgeon here in Nigeria, that did the surgery. So many people begged me to leave the country and get the surgery done, but something kept me back here because I still had trust in us," he tweeted.
Although a medical doctor popularly known for his comic medical tips, Aproko Doctor clarified that "health issues can happen to you no matter who they are, including him" and appreciated everyone who supported him.