PSG Star Achraf Hakimi's Lawyer Insists The 'Rape Is False'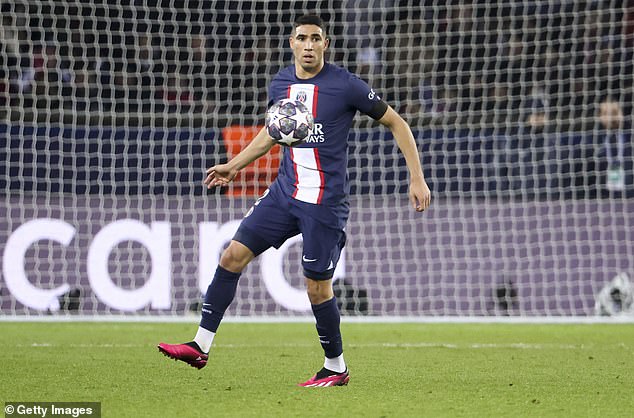 Achraf Hakimi's lawyer has claimed a rape allegation against the Paris Saint-Germain star is 'false'.
Monday, February 27, a 24-year-old woman accused the Moroccan international, 24, of raping her on February 25 at his home in a Paris suburb.
According to reports, French prosecutors have launched a preliminary investigation into the allegation.
However, according to a source who confirmed an article in Le Parisian. The woman reported the incident on Sunday at a police station but did n ot file charges.
The public prosecutor's office in Nanterre, a western Paris suburb, declined to comment.
'The accusations are false,' said Hakimi's lawyer, Fanny Colin. He is composed and makes himself available to authorities.
'The club stands by the player, who has categorically denied the allegations and believes in the justice system,' PSG said in a statement. 'Paris St-Germain is a club that promotes respect both on and off the field.'
They did, however, complain that 'information already made public' in the media 'undermined the necessary investigations to find out the truth'.
According to the charges, Hakimi was only informed about the investigation 90 minutes before the Best FIFA Football Awards ceremony in Paris on Monday evening.
He was recognized at the ceremony by being named to the FIFPro men's world team of the year.