Chimamanda Adichie Says Many Nigerians Feel Deeply Cheated by INEC 
Adichie said President Muhammadu Buhari and Mahmood Yakubu, INEC chairman, blew their chances of becoming the new heroes of Nigeria's democracy.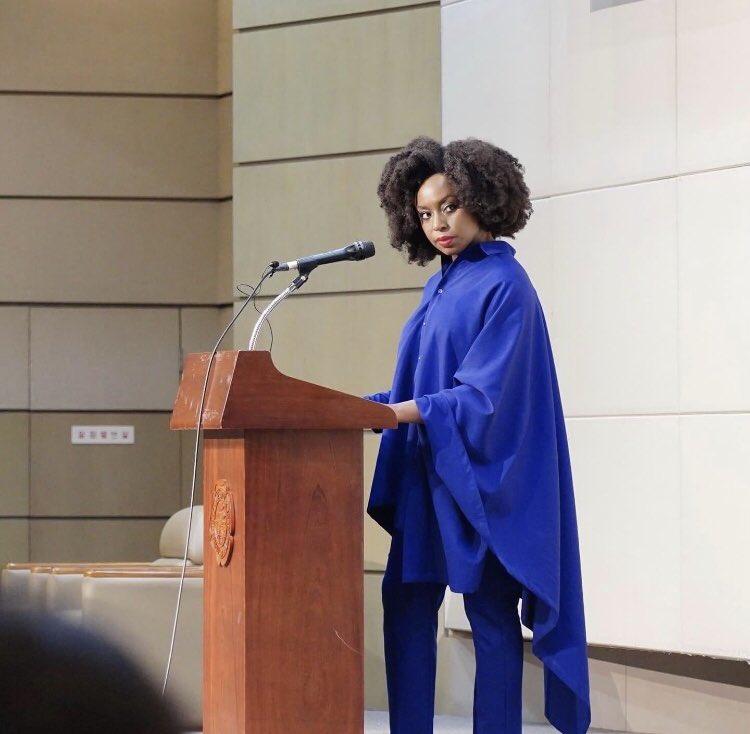 Chief Chimamanda Adichie, a Nigerian novelist, says many Nigerians feel cheated by the Independent National Electoral Commission (INEC) over the 2023 presidential election.
iexclusivenews reports that Chimamanda Adichie claimed that as far as Nigerians are concerned, INEC lost its credibility for failing to upload results as soon as promised on Arise Television on Tuesday.
"I had been assured that technology would save us and we should also talk about how difficult it was to collect PVCs and how that in itself is a form of voter disenfranchisement," she said.
"We can't see them (results) in real time. We cannot see them as Prof. Yakubu Mahmood said. He said I'm going to put it there. I read several times that the public will be able to view that polling unit results as soon as elections are finalised on election day.
"The Electoral Act says that INEC was given the legal backing to have electronic transmission of results and did say in a format that INEC decides. We know that format, because the chair of INEC told us what the format would be when he said that the results will be uploaded at the end of voting from the polling units. And that was not done."
However, iexclusivenews reports that in response to comments that she supported Peter Obi, presidential candidate of the Labour Party (LP), because they are from the same tribe, Adichie said "tribesman is such an outdated and strange expression", which says something about whoever is using it.
"I think that that kind of accusation is a practice of what psychologists call projecting. So you're doing something but then you accuse someone else of doing it, even though they're not".
Adichie said President Muhammadu Buhari and Mahmood Yakubu, INEC chairman, blew their chances of becoming the new heroes of Nigeria's democracy.
"Many Nigerians feel deeply cheated by INEC, deeply disenfranchised by INEC, and that is authoritarianism which obviously is the basis of fascism at the centre of manipulating an election because what you're doing is that you're gagging people, you're forcibly taking away their voice," she said.
"I think that Prof Yakubu had an opportunity for heroism. I think he wasted it spectacularly. Because he could very easily have become the hero of not just Nigerians but Africa because so many Africans were watching and they were so inspired by what happened before this election and by the 'obidient' movement.
"I also think that President Buhari missed an opportunity for heroism, maybe his last chance at heroism, because Nigerians felt before the elections that he meant well and meant to support credible elections. I don't think many Nigerians think that now."
She added that she hopes parties in court will get justice, noting that there were reasons to doubt it.
"I hope they will. I think there's reason to doubt that because the supreme court has had rulings that just did not make a lot of sense to most people," Adichie said.
"And so there's reason to worry, but I'm hopeful. I'm generally hopeful. I'm optimistic that they will do the right thing and that people will get justice."