Onyeali-Ikpe, Olusanya Make Top 10 on 2023 Definitive List Of Women CEOs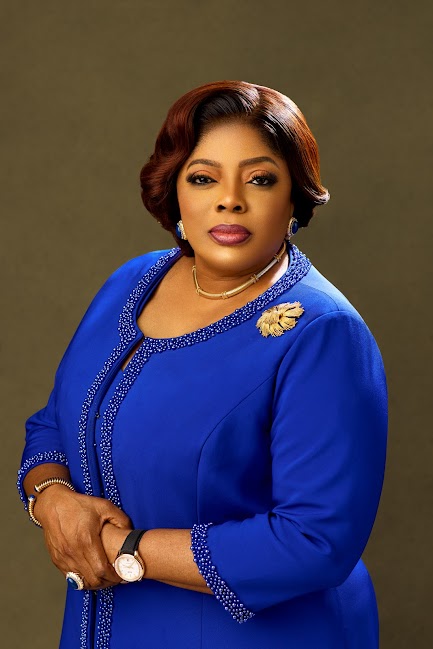 The third annual Africa.com Definitive List of Women Chief Executive Officers (CEOs) was revealed on April 19.
Nneka Onyeali-Ikpe, Managing Director/CEO, Fidelity Bank Plc and Miriam Chidiebele Olusanya, Managing Director, Guaranty Trust Bank made the top 10 list. Both companies are listed on the Nigerian Exchange Limited (NGX).
The list is unique in that it is based on data-driven research. Sponsored by Standard Bank Group, it represents one of the first analyses of the performance of publicly listed companies in Africa conducted through a gender lens.
This year's list of 93 women represents 17 countries who have qualified based on either large-scale revenue or large-scale market capitalisation.
BusinessDay check shows the list includes 40 women from South Africa, 12 from Nigeria, and 6 from Egypt, Ghana and Kenya respectively.
Africa.com analysed 2,020 companies listed on the 24 African stock exchanges. Of the 2,020 companies, Africa.com screened for those companies with revenue of $100 million or more, or a market cap of $150 million or more, which yielded a list of 787 companies.
The public websites of all 787 companies were examined to identify female C-suite executives. The team then researched each woman to determine those who have a title of chief executive officer or managing director or president AND conducted a review to confirm that these executives have bottom line, profit and loss responsibility for the companies. This resulted in 40 women CEOs on group 1.
The methodology for group 2 is identical to the methodology for Group 1, except that the entities evaluated were the divisions of the 787 companies, such that the divisions themselves have standalone revenue of $100 million or more.
The women running these divisions must have a title that clearly demonstrates that they are the chief executive with profit and loss responsibility for the division. This analysis yielded 28 women division heads.
Group 3 started with an analysis of global corporations with revenue over $10 billion who have operations in one or more countries on the African continent.
The regional heads of these companies were analysed to identify women executives for an Africa region or an African country, with profit and loss responsibility for the country or region. This analysis yielded 25 women. Women in this group are ranked by prioritizing those who run the Africa region ahead of those who run a single African country.
The three groups make up the final Definitive List of 93 women listed below. The 40 women from Group I are: Natascha Viljoen, CEO, Anglo American Plc, a company listed on Johannesburg Stock Exchange; Nompumelelo Zikalala, CEO, Kumba Iron Ore Ltd, also listed on Johannesburg Stock Exchange. Others are: Mpumi Madisa, CEO, Bidvest Group, a Johannesburg Stock Exchange listed company;
Bertina Engelbrecht, CEO, Clicks Group Ltd, also listed on Johannesburg Stock Exchange.
Also on the top 10 list include Nombasa Tsengwa, CEO, Exxaro Resources, listed on the
Johannesburg Stock Exchange; Albertinah Kekana, CEO, Royal Bafokeng Holdings, listed on the Johannesburg Stock Exchange; Jane Karuku, Group Managing Director & CEO, East African Breweries, listed on Nairobi Stock Exchange; Ntombi Felicia Msiza, CEO, Raubex Group Ltd, listed on the Johannesburg Stock Exchange,
Africa.com is a media holding company with an extensive array of platforms that reach a global audience interested in African content and community.