Coi Leray: Why I Won't Collaborate With Eminem Without Benzino's Blessing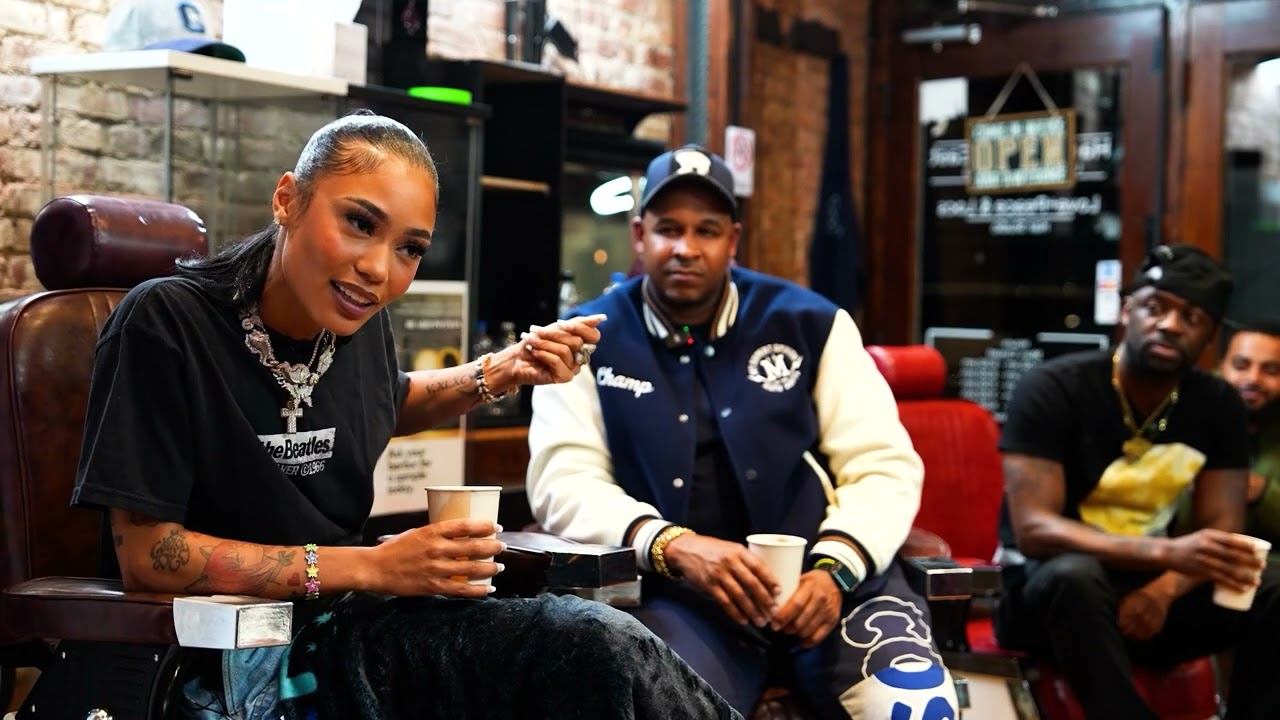 Coi Leray Eminem is a topic that has been buzzing on social media lately. The rising rap star, who is the daughter of former Source magazine owner Benzino, recently revealed that she would not work with Eminem unless her father approved.
This is because Benzino and Eminem have a long history of beefing, dating back to the early 2000s.
Coi Leray opened up about her relationship with her father and how it affected her career choices on Math Hoffa's My Expert Opinion podcast.
She said that growing up with Benzino was tough at times, but she still loves and respects him. She also said that she would not disrespect him by collaborating with his enemy, Eminem.
"I would sit down with my father, first of all, and bring it up to him," she said. "I wouldn't even ask. I'd be like, 'Yo, listen. This is what happened. I'm not even expecting an answer. I just need to tell you right away.'" She added, "Me and my father could never be speaking for f*****g years. If that was to happen, I'd be like, 'Hold on, let me just tell you this. Let me bring it to your attention.' Hopefully, he'll be like, 'Yo, you know what? Do it.'"
Benzino vs Eminem: A Feud That Never Dies
The beef between Benzino and Eminem started when Benzino accused Eminem of being a culture vulture and using his white privilege to dominate the rap industry. He also dissed Eminem on several songs and in his magazine. Eminem responded with his own diss tracks, such as "The Sauce" and "Nail in the Coffin", where he mocked Benzino's credibility and sales.
Watch Video Here
The feud seemed to die down for a while, but it resurfaced in 2022 when Eminem was inducted into the Rock and Roll Hall of Fame. Benzino took to Twitter to express his displeasure, saying that the Hall of Fame had no respect for black culture or hip hop. He also questioned why other legendary rappers were not inducted.
Coi Leray defended Eminem's induction, saying that she had nothing against him and that he was a very talented artist and actor. She also urged her father to forgive and move on. Benzino did not appreciate his daughter's comments and called her a "lil [parrot]" who lacked loyalty and honor.
Coi Leray Eminem: A Collaboration That May Never Happen
Despite the drama between her father and Eminem, Coi Leray said that she respects both of them as artists and would not mind working with either one of them. However, she said that she would not do anything that would hurt her father's feelings or betray his trust. She said that she would only collaborate with Eminem if her father gave her his blessing.
Coi Leray is currently enjoying the success of her hit single "No More Parties", which peaked at number 26 on the Billboard Hot 100 chart. She is also working on her debut album, which is expected to drop later this year. Whether or not Coi Leray Eminem will ever happen remains to be seen, but it seems unlikely unless Benzino and Eminem bury the hatchet once and for all.