Banky W and Adesua Etomi: How They Survived Infertility, Miscarriage, and Cheating Rumors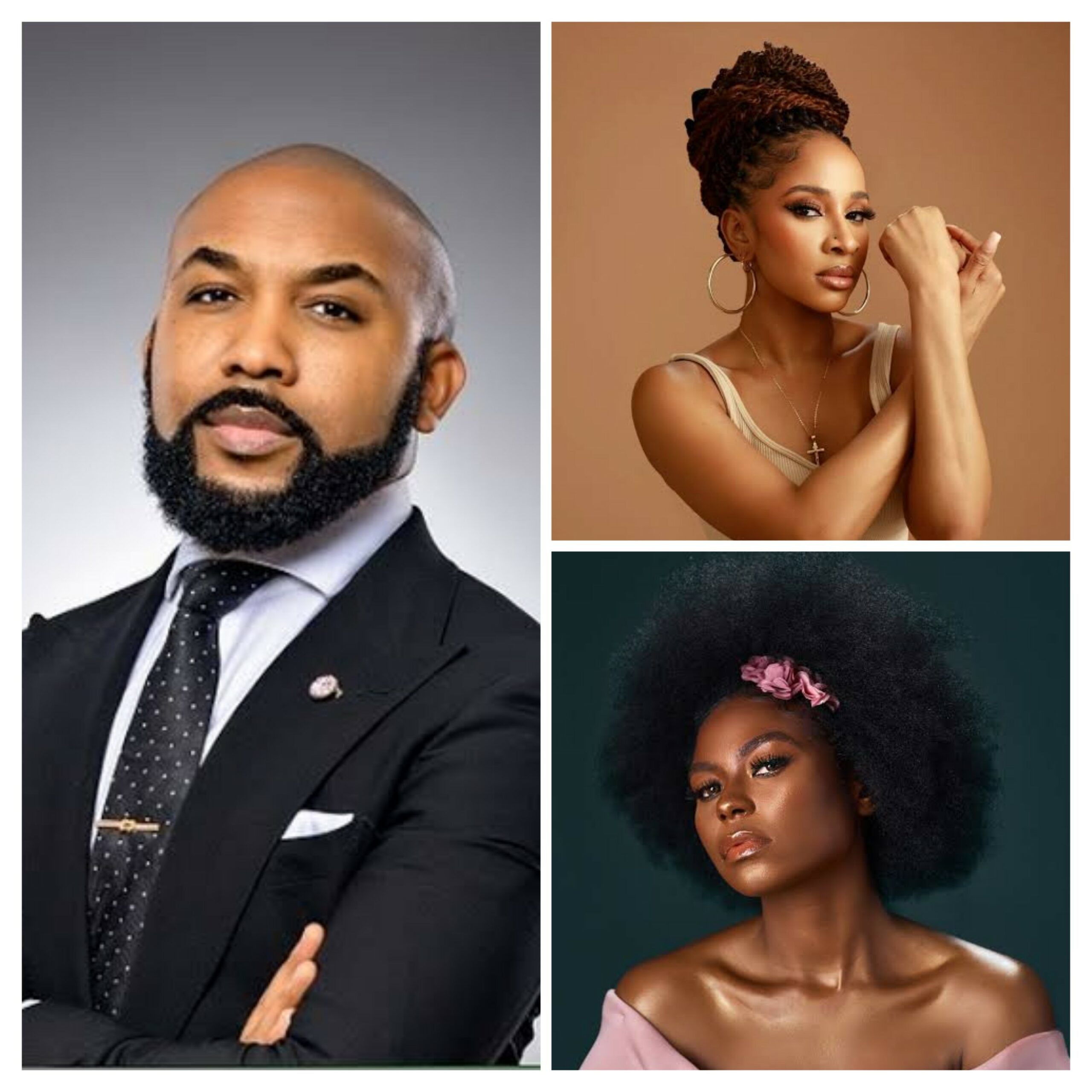 Banky W and Adesua Etomi are a power couple in the Nigerian entertainment industry. They are both talented and successful in their fields of music and acting, respectively.
They also have a cute son named Zaiah, who was born in January 2021. But their marriage has not been a smooth ride. They have faced several challenges and controversies, including infertility, miscarriage, and cheating rumors.
In this article, we will reveal how they met, fell in love, got married, had a child, and dealt with a scandal that almost tarnished their image.
How Banky W and Adesua Etomi Met on Social Media in 2015
Banky W and Adesua Etomi's love story began on social media in 2015. Banky W was attracted to Adesua after seeing her pictures and videos online. Adesua Etomi and Banky W met at an event in 2015. According to her, "That was the beginning of something amazing because once banky saw me, he decided that he was going to be my biggest fan." He decided to slide into her DMs on Instagram and sent her a funny message that made her laugh. Adesua was impressed by his sense of humor and personality. She replied to his message and they started chatting.
They soon realized that they had a lot in common and shared similar values and goals. They also discovered that they were both not interested in dating someone in the entertainment industry. But fate had other plans for them. They developed a strong connection and decided to give their relationship a chance.
How Banky W and Adesua Etomi Got Married in a Secret Ceremony in November 2017
Banky W and Adesua Etomi kept their relationship a secret from the public for two years. They did not want to expose their private lives to the media and fans. They only revealed their relationship when Banky W proposed to Adesua in February 2017. He shared the news on his Instagram account and surprised everyone.
They got married in November 2017 in a lavish ceremony that was attended by celebrities and fans. They had a traditional wedding in Lagos, Nigeria, on Sunday, November 19, 2017, after Banky had a successful third surgery for skin cancer. The court wedding was held the next day on Monday, November 20, 2017. They then flew to Cape Town, South Africa, for their white wedding on Saturday, November 25, 2017. Their wedding was one of the most talked-about events of 2017.
How Banky W and Adesua Etomi Had a Child After Struggling With Infertility for Two and a Half Years
Banky W and Adesua Etomi had a dream of becoming parents. But their dream was delayed by infertility issues. They tried to conceive for two and a half years without success. They also suffered a heartbreaking miscarriage of twins in 2019. They were devastated and confused by their situation.
They did not give up on their hope of having a child. They sought medical help and underwent IVF treatment. They prayed and trusted God for a miracle. Their prayers were answered when Adesua got pregnant with a baby boy in 2020. They kept the pregnancy a secret until Adesua gave birth in January 2021. They named their son Hazaiah, which means "God sees" in Hebrew.
They shared their testimony of their journey to parenthood at their church on Easter Sunday, April 4, 2021. They thanked God for their miracle and encouraged others who were facing similar challenges to trust God and not lose faith.
How Banky W and Adesua Etomi Dealt With a Cheating Scandal in June 2023
Banky W and Adesua Etomi's marriage was rocked by a cheating scandal in June 2023. A popular blogger, Gistlover, posted a story on Instagram alleging that Banky W had a side chick name Niyola in the US who was pregnant with his child. The blogger claimed that the side chick had aborted two pregnancies for Banky W before and that she was now threatening to expose him.
See the lengthy post below

;

"Hello tueh tueh, GLB NATION, another kasala go soon burst oo, na men like this Dey make blessing rubber yansh Dey yarn dust say na side hen Dey hold marriages, story story, story,once upon a time, time time, there was a man, he is very handsome, yellow pawpaw and a musician, he was dating a lady wey him love gan, but one thing led to another naso the babe follow another man, uncle was heartbroken and there was one lady forming bestie with him for one corner, he sha find solace in bestie and they started shifting each other pants but uncle Dey tell him friends say aunty bestie is too wild for him and he no fit marry aunty bestie, fast forward to few months later, uncle find another fine innocent lady, they started a relationship and it led to marriage, infact the whole of Nigeria loves their marriage and tap into it often times. All along uncle kept aunty bestie as side hen, always seeing each other knocking each other, aunty side hen refuses to get married hoping one day her status go change, she is based in the US and she is as important as uncles wife, our musician turned politician is always sending her money, and aunty side chic shuffles between 9ja and US, whenever she is around uncle camps her in an hotel, make we no write plenty epistle, this has been happening for years and uncle is 100 percent good in hiding traces from his wife, side chic got pregnant twice and aborted, the annoying thing for this whole matter be say uncle mouth na Cho cho, anything that goes down in their marriage, side hen Dey get update, which gives the olriburuku adieh agbepamo(side hen) upper edge and, she started calling herself mrs kinikan (US chapter)

long story short now sha , side hen is pregnant again and this time around she insisted on not comoting the belle, uncle has been running helita skelita, even begged her say him no do again but I guess it's too late, the side hen has been threatening to go public with the belle and the matter fit cast any moment from now,information reaching our headquarters be say uncle has been cold like ice lately seeing wetin internet children use yul edochie eyes see their own go want pass yul own because the wife get fans full everywhere."

The story went viral on social media and many Nigerians reacted to it. Some doubted the authenticity of the story and defended Banky W and Adesua. Others mocked them and accused them of being hypocrites and liars.

Banky W and Adesua Etomi did not respond to the allegations directly. They chose to ignore the rumors and focus on their marriage and family.

They proved that their love was stronger than any scandal and that they were committed to each other no matter what.

Conclusion

Banky W and Adesua Etomi are a celebrity couple that have inspired many people with their love story. They have overcome many obstacles and challenges in their relationship, including infertility, miscarriage, and cheating rumors. They have also achieved many successes and milestones in their careers and family life.

They are an example of how to build a strong and lasting marriage based on love, trust, faith, and respect.