Seattle Sounders Dramatic Win Over Rivals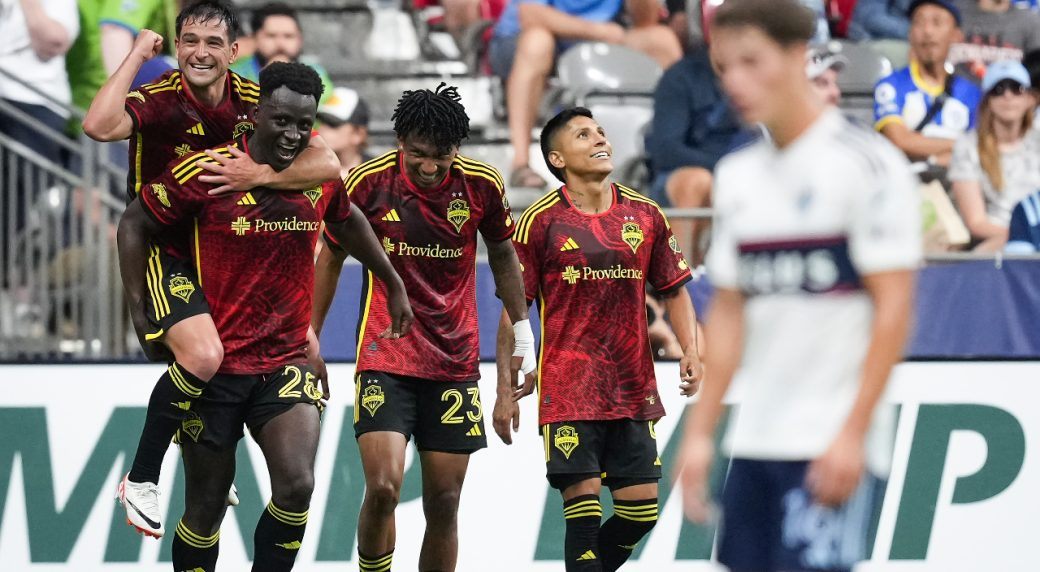 The Seattle Sounders and the Vancouver Whitecaps faced off in their 150th match on Saturday night, and it was a game to remember.
The Sounders scored a dramatic goal in stoppage time to secure a 3-2 win over their rivals, after coming from behind twice.
Yeimar Gomez Andrade was the star of the show, scoring the winner after the Whitecaps were reduced to 10 men. Leo Chu also had a great night, scoring two goals for the Sounders, while Ryan Gauld was involved in both goals for the Whitecaps.
In this blog post, we'll review the key moments of the game and explain how the Sounders pulled off a stunning comeback against the Whitecaps.
How the Whitecaps Took the Lead
The first half was a close contest, with both teams creating opportunities but failing to score. The Sounders had to play without their star goalkeeper Stefan Frei, who suffered a concussion in training earlier in the week. Stefan Cleveland made some important saves to keep his team in the game.
The Whitecaps broke the deadlock in the 24th minute, when Levonte Johnson, making his first MLS start, was fouled by Nicolas Lodeiro just outside the top left corner of the penalty area. Ryan Gauld stepped up and delivered a perfect free kick that found Ranko Veselinovic, who headed it into the far corner of the net.
The Sounders tried to respond, but they were frustrated by the Whitecaps' defense and goalkeeper Yohei Takaoka, who made three saves in the first half.
How the

Seattle

Sounders Turned Things Around
The second half was a different story, as the Sounders came out more urgently and intensely. They equalized in the 60th minute when Jackson Ragen headed on Lodeiro's corner kick to Leo Chu, who volleyed it past Takaoka.
The Whitecaps regained the lead in the 72nd minute, thanks to a long goal kick from Takaoka that was flicked on by Brian White. Gauld ran onto it and slotted it past Cleveland with an excellent finish.
The Sounders didn't give up and leveled again in the 76th minute. Lodeiro's free-kick from the left wing found Ragen at the top right of the 6-yard box and his header back across the goalmouth was tapped in by Chu.
How the

Seattle

Sounders Snatched the Victory
The game seemed headed for a draw, but there was one more twist in stoppage time. Mathias Laborda, who had already been booked, committed a foul on Chu and received his second yellow card. The Sounders took advantage of the free kick, with Chu's shot from the left side parried by Takaoka. The rebound fell to Gomez Andrade, who smashed it into the net from close range.
The Sounders celebrated their dramatic win, which moved them up to second place in the Western Conference standings. The Whitecaps were left heartbroken, as they missed a chance to extend their unbeaten run to nine games.