ECOWAS Demands Niger Junta to Restore Democracy or Face Military Force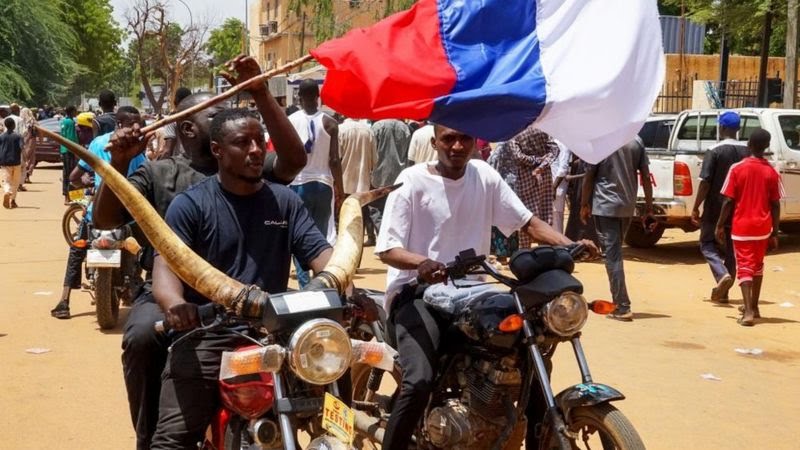 The Economic Community of West African States (ECOWAS) has given a one-week ultimatum to the military junta that seized power in Niger Republic on July 26, 2023, to release President Mohamed Bazoum and restore constitutional order, or face severe consequences, including the use of force.
This was the outcome of an extraordinary summit of ECOWAS leaders held in Abuja, Nigeria, on Sunday, July 30, 2023, to address the crisis in Niger, which is one of the 15 member states of the regional bloc.
The summit was chaired by Nigeria's President and ECOWAS Chairman Bola Tinubu, who said in his opening remarks that "no more time for warning signals, it's time for action". He urged his fellow leaders to be "strong, forceful and resolute" in defending democracy and the rule of law in West Africa.
According to the communique issued at the end of the summit, ECOWAS strongly condemned the "attempted overthrow" of the legitimate government of Niger by elements of the presidential guard, who detained President Bazoum and other senior officials at the presidential palace in Niamey.
ECOWAS reaffirmed its "zero-tolerance" policy for any unconstitutional change of government in the region and demanded the immediate and unconditional release of President Bazoum and all other detainees. It also rejected any purported resignation letter from Bazoum as null and void.
ECOWAS recognized Bazoum as the duly elected president of Niger, who won the February 2021 presidential election with 55.75% of the votes. It also noted that his election was validated by the Constitutional Court of Niger and endorsed by the African Union and the international community.
ECOWAS warned that if its demands are not met within one week, it will take all necessary measures, including the use of force, to restore constitutional order and protect the lives and property of Nigeriens. It also said that those responsible for violence and terror against the citizens and residents of Niger will be held accountable.
ECOWAS also expressed its concern over the involvement of foreign governments and private military contractors in supporting the coup plotters. It condemned their pronouncements and actions as interference in the internal affairs of Niger and a threat to regional peace and security.
As part of its immediate actions, ECOWAS announced the closure of all land and air borders between its member states and Niger, as well as the establishment of a no-fly zone for commercial flights to and from Niger. It also suspended all financial transactions and assistance to Niger, except for humanitarian aid.
ECOWAS also imposed travel bans and asset freezes on all military officials involved in the coup attempt, as well as their family members and civilians supporting their institutions or government. It said a representative of the ECOWAS Chair will be dispatched to Niger to deliver the demands of the authority.