NLC Threatens Nationwide Strike Over Court Case Against Its Leaders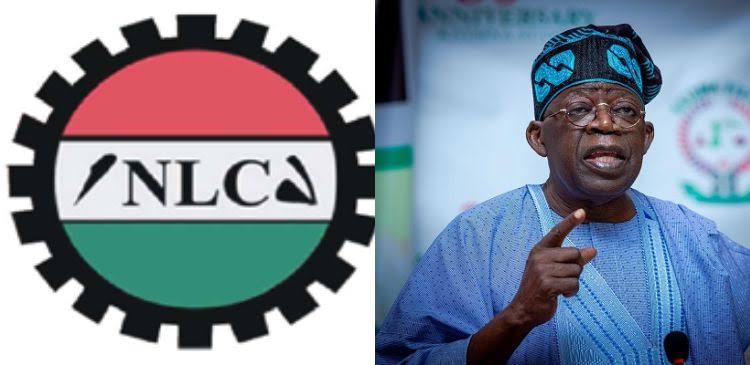 The Nigeria Labour Congress (NLC) is the only national federation of trade unions in the country, with over 4 million members.
It was established in 1978, after the merger of four different labour centres: the Nigeria Trade Union Congress (NTUC), Labour Unity Front (LUF), United Labour Congress (ULC) and Nigeria Workers' Council (NWC) .
Why Are They Protesting?
The NLC has been at the forefront of defending the rights and interests of Nigerian workers and the masses against the fuel price, school fees hike and other anti-poor policies of the President Bola Tinubu-led Nigerian government.
On Wednesday, August 9, 2023, the NLC and its ally, the Trade Union Congress (TUC), embarked on a nationwide mass protest to express their grievances and demand a reversal of these policies.
RELATED: Unyielding: NLC Declares Protest Plans as Negotiations Reach Stalemate
How Did The Government React?
However, the government responded by faulting the protest and notice of strike by the labour unions, describing them as illegal and in contempt of court.
The government claimed that the unions had violated an order by the National Industrial Court of Nigeria (NICN) restraining them from going on strike.
The court also summoned labour leaders to appear before it on August 11, 2023, over the alleged contempt.
What Is The Nlc's Response?
The NLC, however, has rejected this move by the government, calling it a litigious terrorism and an attempt to intimidate and silence the voice of labour.
The NLC, after its National Executive Council (NEC) meeting on Thursday, August 10, 2023, issued a communique signed by its President, Joe Ajaero and the General Secretary, Emmanuel Ugboaja. The communique stated that the NLC would:
– Demand the *immediate withdrawal** of the court summons against labour leaders before the end of work on Friday, August 11, 2023.
– Go on a **total strike across the country** any day labour leaders are summoned to court by the government through the NICN.
– Embark on a **nationwide comprehensive strike** beginning Monday, August 14, 2023, if the court summons are not withdrawn by whoever initiated them.
– Commit to the terminal date of August 19th within which the issues around the petroleum price hike will be agreed given the assurances of the President and the National Assembly.
– Commend the national leadership and all the state officers for the effective coordination of the protest and urge all affiliates and state councils including civil society allies to stay further action but to remain focused and eternally vigilant.
What is the way forward?
The NLC has shown its determination to resist any form of oppression and injustice by the government and to fight for a better Nigeria for all workers and citizens. The government should heed to their demands and dialogue with them in good faith, rather than resorting to legal actions that could escalate the situation and plunge the country into more chaos.