Ecuador: The Shocking Assassination Of A Presidential Hopeful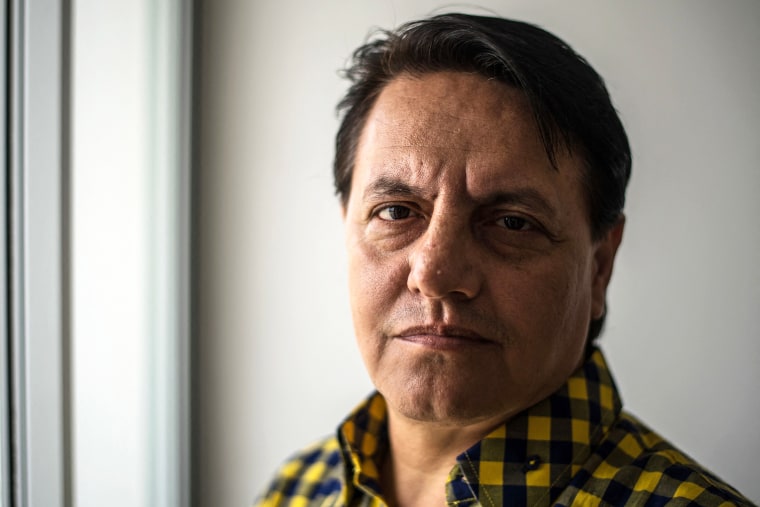 Ecuador is in shock and mourning after the brutal killing of Fernando Villavicencio, a presidential candidate who was gunned down in broad daylight on Wednesday, August 9, 2023.
Villavicencio, a former journalist and anti-corruption activist, was leaving a campaign rally in Quito, the capital city, when he was ambushed by unknown assailants.
The attack was captured on video and shared widely on social media, sparking outrage and fear among Ecuadorians.
Who was Fernando Villavicencio?
Villavicencio, 59, was a prominent figure in Ecuadorian politics and media. He had worked as an investigative reporter for several outlets, including the Guardian, exposing alleged corruption and links between organized crime and political elites. He had also been a vocal critic of former president Rafael Correa, who is currently living in exile in Belgium and facing multiple charges of corruption and human rights violations.
Villavicencio had survived several attempts on his life and had received numerous death threats. He had accused Correa and his allies of being behind some of these attacks, as well as of orchestrating a campaign of harassment and intimidation against him and his family. He had also claimed that he had evidence of Correa's involvement in the murder of Jorge Gabela, a former air force commander who was killed in 2010 after denouncing irregularities in the purchase of helicopters from India.
Villavicencio was running for president as the leader of the Build Ecuador Movement, a new political party that he founded in 2021. He was one of eight candidates vying for the presidency in the early elections scheduled for August 20, 2023. According to the latest polls, he was among the frontrunners, with about 15% of voter intention. His main campaign proposals included fighting corruption, strengthening democracy, reforming the justice system, and tackling the security crisis.
RELATED: Former Rebel Leader Challenges Niger's Military Coup Junta
What happened on Wednesday?
On Wednesday afternoon, Villavicencio was attending a campaign event at a park in Quito, where he addressed hundreds of supporters and journalists. He spoke about his vision for Ecuador and his plans to combat crime and violence. He also denounced the recent prison riots that had left dozens of inmates dead and injured, and accused some of his political rivals of having ties with drug cartels and gangs.
As he finished his speech, he walked towards his car, surrounded by a crowd of cheering fans and security guards. Suddenly, several shots were fired from different directions, hitting Villavicencio and others nearby. The scene turned into chaos as people screamed and ran for cover. Some of Villavicencio's bodyguards returned fire, while others tried to shield him and take him to a nearby hospital. However, it was too late: Villavicencio was pronounced dead on arrival.
The attack lasted less than a minute, but it left a trail of blood and horror. At least four other people were wounded in the shooting, including two journalists and two security guards. One of the suspected gunmen was also killed in the crossfire, while six others were arrested by the police. The authorities recovered several weapons from the scene, including rifles, pistols, and grenades.
What are the implications of the assassination?
The assassination of Villavicencio has shaken Ecuador to its core. It is the first time that a presidential candidate has been killed in the country's history, and it has raised serious questions about the state of democracy and security in Ecuador.
President Guillermo Lasso declared a two-month state of emergency and announced three days of national mourning. He also vowed to bring the perpetrators to justice and to protect the electoral process from any interference or violence. He said: "We agree in the face of the loss of a patriot and a fighter, elections should not be suspended; on the contrary, they should be held and democracy should be strengthened."
Lasso also blamed organized crime for the attack and warned that he would not tolerate any attempts to undermine the state or its institutions. He said: "I want to say to those who want to threaten the state, we will not hand over the power and the democratic institutions to organized crime even though it is disguised as political organizations."
The other presidential candidates expressed their condolences and solidarity with Villavicencio's family and supporters. They also condemned the violence and called for peace and unity among Ecuadorians. Some of them suspended their campaign activities for a few days as a sign of respect.
However, some analysts have warned that the assassination could have unpredictable consequences for the political scenario in Ecuador. They have pointed out that Villavicencio's death could generate sympathy votes for his party or his allies, or it could benefit other candidates who could capitalize on the public outrage or fear. They have also noted that the attack could increase social polarization and mistrust among different sectors of society.
Moreover, the assassination has highlighted the grave security situation in Ecuador, which has been plagued by a surge of violent crime in recent years. The country has seen a dramatic increase in homicides, kidnappings, extortions, robberies, and drug trafficking, as well as a series of bloody prison riots that have exposed the weakness and corruption of the penitentiary system. Many of these crimes have been attributed to the presence and influence of transnational criminal organizations, such as the Mexican Sinaloa and Jalisco cartels, and their local allies, such as the Choneros gang.
The killing of Villavicencio has also drawn international attention and condemnation. Several governments and organizations have expressed their solidarity with Ecuador and their support for its democracy. They have also offered their assistance and cooperation to help investigate the crime and prevent further violence.
What are the next steps?
The investigation into the assassination of Villavicencio is still ongoing. The attorney general's office said that it is working with the police and other agencies to identify and capture all the responsible parties. It also said that it is analyzing the evidence collected from the scene, as well as the videos and testimonies of witnesses and suspects.
The electoral authorities said that they are taking all the necessary measures to ensure that the elections are held in a safe and transparent manner. They said that they have deployed more than 200,000 security personnel to guard the polling stations and other strategic locations. They also said that they have activated contingency plans in case of any emergency or disruption.
The Build Ecuador Movement said that it will continue with its political project and honor the legacy of Villavicencio. It said that it will announce its new presidential candidate in the next few days, following its internal rules and procedures. It also said that it will participate in the elections with dignity and courage, despite the pain and grief.
The Ecuadorian people are facing a critical moment in their history. They are mourning the loss of a leader who represented hope and change for many of them. They are also preparing to choose their next president amid a climate of uncertainty and fear. They are hoping for justice and peace, but they are also aware of the challenges and risks that lie ahead.