Wagner Group Chief Prigozhin Among 10 Killed in Plane Crash Near Moscow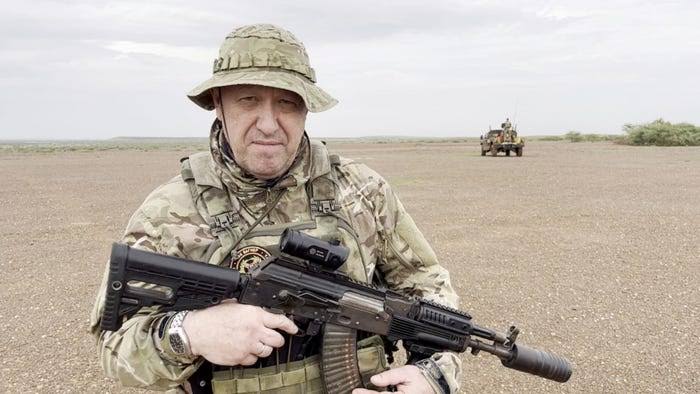 A tragic plane crash near Moscow has claimed the lives of 10 people, including Yevgeny Prigozhin, the head of the notorious Wagner Group.
iexclusivenews reports that the private Embraer Legacy aircraft was flying from Moscow to St Petersburg on Wednesday, when it crashed near the village of Kuzhenkino in the Tver Region, according to the ministry for emergency situation.
The plane was carrying seven passengers and three crew members, all of whom died in the crash.
Who was Prigozhin?
Prigozhin was one of the most influential and controversial figures in Russia, with close ties to President Vladimir Putin.
He was nicknamed "Putin's chef" because his catering company, Concord, had lucrative contracts with the Kremlin and the Russian military.
He was also the owner of Wagner Group, a private military company that has been accused of carrying out covert operations and war crimes in various conflict zones, such as Syria, Libya, Sudan, and Central African Republic .
Prigozhin was sanctioned by the US and the EU for his role in meddling in the 2016 US presidential election and the 2018 UK nerve agent attack .
Was it an accident or an attack?
The cause of the plane crash is still under investigation, but some reports suggest that it could have been a result of a hostile action.
Russia's civilian aviation regulator, Rosaviatsia, confirmed that Prigozhin was on the passenger list of the plane. However, it is unclear if he actually boarded the flight or not.
Some Russian media outlets have speculated that the plane could have been shot down by air defence systems.
Daniel Hawkins, a journalist in Moscow, told Al Jazeera that "reports in the Russian media, unconfirmed so far, are saying this aircraft could have been taken down by air defence systems".
He added that "Prigozhin was among those on board or was at least listed as among those people on board. Some journalists report they're in touch with his press secretary who is refusing to confirm that. A second jet was also in the air that's turned around and gone back to St Petersburg".
The crash has raised many questions about Prigozhin's activities and enemies, both inside and outside Russia.