Gabon in Turmoil as Soldiers Stage Coup, Annul Election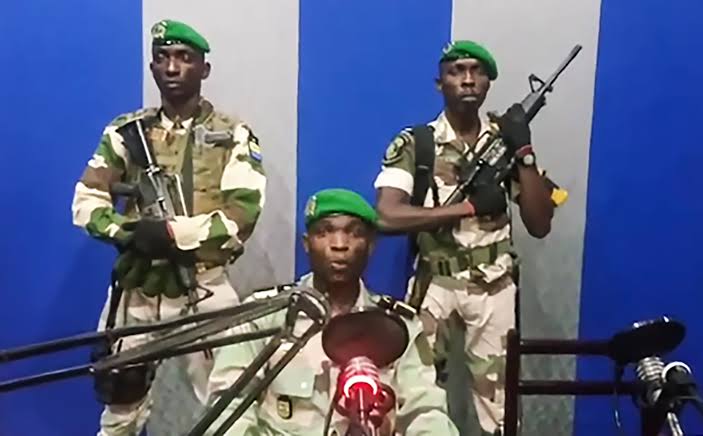 Gabon, a small oil-rich country in Central Africa, is facing a political crisis after a group of soldiers seized power on Wednesday and announced the cancellation of an election that gave President Ali Bongo Ondimba a third term in office.
Soldiers declare end of Bongo regime
Around 12:30 a.m. local time, a dozen Gabonese soldiers appeared on television wearing military uniforms and holding guns. They identified themselves as members of the "Committee for the Transition and Restoration of Institutions" and said they were acting on behalf of the people to end the "current regime" of Bongo, who has been in power since 2009.
The soldiers said they had dissolved all the institutions of the republic, including the government, the parliament, the senate and the constitutional court. They also announced the cancellation of the presidential election that was held on August 26, 2023, and claimed to have been rigged by Bongo's camp.
The soldiers called on the population to join them in a "national uprising" to restore democracy and social justice in Gabon. They also said they had closed the country's borders "until further notice".
The leader of the coup attempt was identified as Lieutenant Kelly Ondo Obiang, a former member of the Republican Guard, an elite unit that is responsible for protecting the president.