Tinubu Dismisses Lauretta Onochie and NDDC Board Members, Introduces New Appointments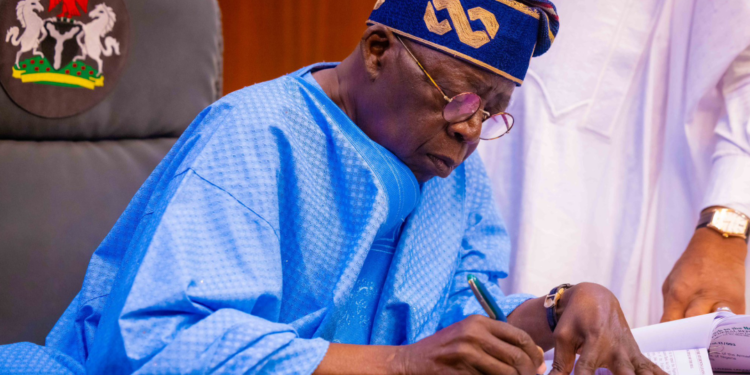 In a surprising turn of events, Bola Ahmed Tinubu, a prominent political figure in Nigeria, has taken decisive actions by dismissing Lauretta Onochie and members of the Niger Delta Development Commission (NDDC) board from their positions.
This strategic move has left political pundits and citizens alike pondering over the implications it might have on the country's political landscape.
Lauretta Onochie, who had previously served as the Senior Special Assistant to the President on Social Media, has been a figure of both praise and controversy. Her dismissal could signal a shift in the government's communication strategy or might be indicative of broader recalibrations within the administration.
Onochie's outspoken nature and digital engagement had made her a polarizing figure, and her removal raises questions about the government's future social media and public relations tactics.
Furthermore, the decision to dismiss members of the NDDC board cannot be overlooked. The NDDC plays a crucial role in the development of the oil-rich Niger Delta region, and any changes in its leadership have the potential to impact the socio-economic landscape of the area.
Tinubu's move to introduce new appointments suggests a bid to restructure and rejuvenate the agency's operations, potentially focusing on more transparent and effective governance in the wake of past controversies surrounding the NDDC.
READ ALSO: NNPCL Takes Action Against Fuel Service Agents in Viral Video for Under-Dispensing PMS
Tinubu's choice of replacements for these positions will be closely scrutinized. It provides him with an opportunity to showcase his commitment to good governance and his vision for Nigeria's future.
As a prominent figure in the All Progressives Congress (APC) and a key player in the nation's political landscape, his actions reverberate far beyond the confines of party politics.
The timing of these dismissals and appointments also holds significance. With Nigeria's next general elections looming on the horizon, every political move carries a heightened sense of importance.
Tinubu's decisions might be interpreted as an attempt to strengthen his political base or to strategically position himself within the ever-evolving power dynamics of the country.
In conclusion, Bola Ahmed Tinubu's dismissal of Lauretta Onochie and NDDC board members, coupled with the introduction of new appointees, has sent ripples through Nigeria's political spectrum. The implications of these actions extend beyond the surface, delving into the realms of communication strategy, regional development, and broader political ambitions.
As the nation watches closely, the outcomes of these moves will inevitably shape the discourse leading up to the forthcoming elections and could potentially redefine the trajectory of Nigeria's political landscape.