Coco Gauff Wins U.S. Open, Receives Praise from Obama, Biden and Others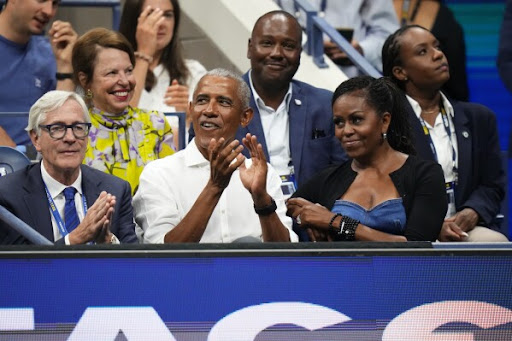 Coco Gauff, the 19-year-old tennis sensation, achieved her first Grand Slam title by defeating Aryna Sabalenka 2-6, 6-3, 6-2 in the U.S. Open final on Saturday. Her remarkable victory was celebrated by many prominent figures, including former and current presidents of the United States.
Obama Family Cheers for Coco Gauff
iexclusivenews reports that among the first to congratulate Gauff on her historic win was former President Barack Obama, who had attended her opening match of the tournament, where she staged a stunning comeback against Laura Siegemund.
Obama tweeted that he and his wife, Michelle, were proud of Gauff's performance on and off the court and that they expected more greatness from her in the future.
Michelle Obama also posted a photo of their meeting with Gauff after her first-round match, which was followed by a tribute to tennis legend Billie Jean King as part of the 50th anniversary of the U.S. Open becoming the first sporting event to offer equal prize money to men and women.
Coco Gauff expressed her gratitude for the support she received from the Obamas, saying that it was "crazy" that they were there for her first match, and that she felt like "a different person now."
Biden Congratulates Gauff from India
President Joe Biden, who was in India for the G20 summit, also took time to call Gauff and her parents to congratulate them on her achievement. Biden praised Coco Gauff for her resilience and determination and said that she was an inspiration for young people around the world.
Coco Gauff thanked Biden for his kind words and said that she was honored to represent the United States on the global stage.
Basketball Hall of Famer Magic Johnson congratulated Gauff and praised her parents, writing "Corey and Candi, they've done an outstanding job!"
King Celebrates Coco Gauff's Success
Billie Jean King, who led the fight for equal prize money in tennis in 1970, also congratulated Gauff on her win. King tweeted that Gauff and her generation were "living the dream of the Original 9," referring to herself and the other eight women who signed $1 contracts to launch a women's professional circuit.
Gauff acknowledged King's role in paving the way for women's tennis when she received her $3 million winner's check. She said that she owed a lot to King and the Original 9 and that she hoped to continue their legacy.