Nigerian Film Industry Mourns the Loss of Rising Star Cindy Amadi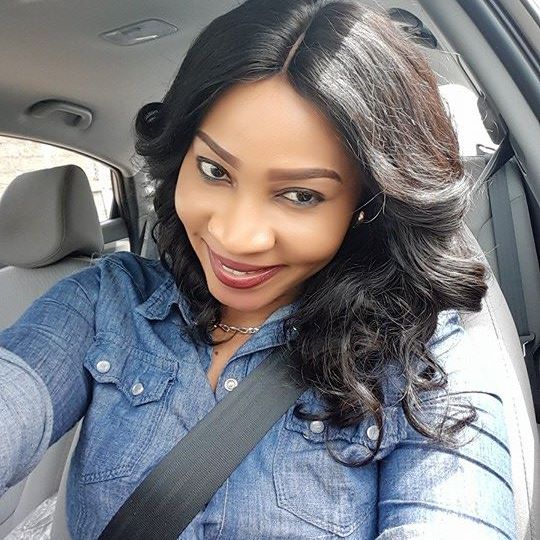 NOLLYWOOD, (iexclusivenews) -The vibrant Nigerian film industry finds itself enveloped in sorrow with the abrupt passing of young actress, Cindy Amadi.
In the early hours of this very day, September 14, 2023, the talented actress, renowned for her role as Adaora in the Nigerian lesbian film, tragically died.
On Thursday, the producers of the movie, Ife, heartbreakingly confirmed Amadi's untimely demise, conveying the profound impact she had on their lives through a poignant statement shared on their Instagram platform.
While the cause of her passing remains shrouded in mystery, the producers fondly remembered her as a magician on set, forever altering their lives with her presence.
MORE NEWS: 
Mohbad Nigerian Afrobeats Star Dies at 27
How Late Mohbad Sought Police Protection Before His Death
A Breakthrough Performance in a Controversial Film
Cindy Amadi rose to fame with her captivating portrayal of Adaora in the Nigerian lesbian film "Ife," which means "love" in English.
The film, executive produced by prominent Nigerian LGBTQ rights activist Pamela Adie and directed by Uyaiedu Ikpe-Etim, tells the story of two women who fall in love and face the challenges of being in a same-sex relationship in a conservative society.
The film generated a lot of buzz and controversy among Nigerians for its bold and daring depiction of lesbianism, which is illegal and punishable by up to 14 years in prison in Nigeria.
Despite the risks and threats, Cindy Amadi and her co-star Uzoamaka Aniunoh delivered powerful and authentic performances that earned them praise and admiration from critics and audiences alike.
The film was screened at several international film festivals and won several awards, including the Best Narrative Feature at the Outfest Fusion Film Festival in Los Angeles.
A Promising Career Cut Short
Cindy Amadi was not only a talented actress but also an aspiring filmmaker who was passionate about developing her craft and growing her career.
She had expressed her interest in directing and producing her own films in the future and had enrolled in several online courses to learn more about filmmaking.
Cindy Amadi  was also looking forward to working on more projects that would showcase her versatility and talent as an actress.
She had recently signed a contract with a leading talent agency in Nigeria and was in talks with several producers and directors for upcoming roles.
Cindy Amadi was well on her way to becoming one of the most sought-after actresses in Nollywood until her untimely passing.
A Tribute to a Beloved Friend and Colleague
The news of Cindy Amadi's death has sent shockwaves across the Nigerian film industry and beyond, as many of her friends, colleagues, fans, and admirers have taken to social media to express their grief and condolences.
Some of the notable personalities who have paid tribute to Amadi include:
– Pamela Adie, the executive producer of Ife, who wrote: "I am heartbroken beyond words. Cindy was not just an actress, she was a friend, a sister, a partner. She was a bright light that shone through every scene she was in. She was a joy to work with and a pleasure to know. She will be dearly missed by all of us who knew and loved her."
– Uyaiedu Ikpe-Etim, the director of Ife, who wrote: "Cindy was a star. She had so much talent, charisma, and passion. She brought Adaora to life with such grace and conviction. She was a delight to direct and a delight to watch. She was one of a kind and I will always cherish the memories we made together."
– Uzoamaka Aniunoh, the co-star of Ife, who wrote: "Cindy was my soulmate on screen and off screen. We had an instant connection from the moment we met. We shared so much laughter, tears, secrets, dreams. She was more than an actress, she was my sister. I can't believe she's gone. I love you Cindy. Rest in peace."
The statement from the producers of Ife also said: "We cannot begin to imagine the pain and loss her family feel right now. On behalf of our entire cast and crew, we send our deepest condolences to her family and wish them all the comfort they need at this time.
Rest in Peace, Cindy. Thank you for sharing your gift with us. We will always remember you and you live on in our hearts forever."