How Seyi Tinubu's Fake Donation to MohBad's Baby Sparked Controversy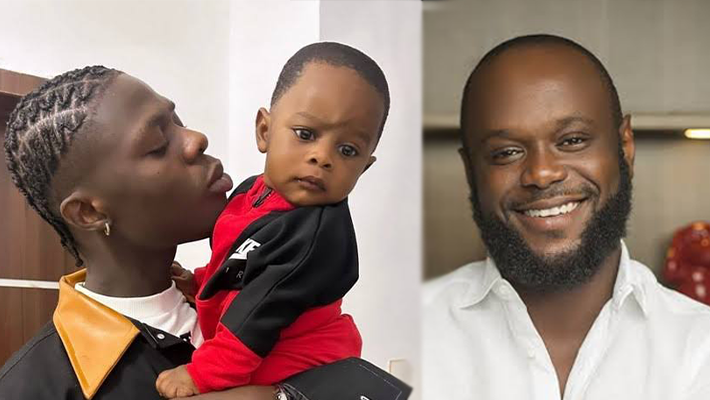 ABUJA, (iexclusivenews) – The death of popular Afrobeats artiste MohBad has left many fans and celebrities in shock and grief. The singer, whose real name was Oba Imole, died on September 18, 2023, after a car accident in Lagos.
He left behind a wife and a baby boy, who was born just a few days before his demise.
Many people have expressed their condolences and support to MohBad's family, especially his son, who will grow up without knowing his father.
However, one of the most surprising and controversial gestures came from Seyi Tinubu, the son of President Bola Tinubu.
The Fake Credit Alert That Went Viral
On September 20, 2023, a screenshot of a credit alert claiming that Seyi Tinubu donated N15 million to MohBad's baby circulated on social media.
The alert showed that the money was transferred from Seyi Tinubu's account to an account named "MohBad Baby" on September 19, 2023.
The screenshot quickly went viral, and many national dailies reported it as a true story.
They praised Seyi Tinubu for his generosity and compassion, and hailed him as a role model for other politicians and wealthy Nigerians.
However, some eagle-eyed observers noticed some discrepancies and inconsistencies in the screenshot.
For instance, the account number of the recipient was not shown, the bank name was not specified, and the date format was different from the standard Nigerian format.
These suspicions were confirmed when the newspapers that published the story deleted it from their websites.
They realized that they had been duped by a fake credit alert that was created using an online generator.
RELATED: 
Seyi Tinubu Donates N15m to Mohbad's Son
The Presidency's Embarrassment and Clarification
The source of the fake credit alert was traced to Dada Olusegun, the special assistant to President Bola Tinubu on social media.
He had posted the screenshot on his X page and thanked Seyi Tinubu for his kind gesture.
"The figurative apple that did not fall far from the tree #RIPIMOLE. Thank you ST (Seyi Tinubu)," Mr Olusegun captioned the post.
Mr Olusegun's post caused a lot of embarrassment and backlash for the presidency, as many people accused him of lying and trying to score cheap political points.
They also questioned his credibility and competence as a presidential aide.
Meanwhile, Seyi Tinubu's associate, Japhet Omojuwa, has clarified that he, alongside Mr Tinubu and his circle, as well as MohBad's colleagues, was working on a long-term intervention to support the late artiste's child while avoiding possible political controversy that could follow the gesture.
"Seyi Tinubu didn't donate N15m to Mohbad's kid or family. I would know, because I have been discussing with him on the issue for several days," Mr Omojuwa wrote on his X page.
"I said not to get sucked into the social media thing because whatever he said or did would be politicised. I then went on to say, irrespective of that, we should prioritise his family, especially his kid," Mr Omojuwa explained.
The social media influencer added, "He said he'd commit to the kid's education and also support the wife immediately. But we also knew there was still a danger of that getting used against him politically…."
Mr Olusegun, who has barely settled into his new role before causing the presidency an embarrassment, declined to comment on the matter when contacted by Peoples Gazette.
The Lessons Learned From This Saga
The fake donation saga involving Seyi Tinubu and MohBad's baby has exposed some of the challenges and pitfalls of social media journalism in Nigeria.
It has shown how easy it is to create and spread false information using online tools and platforms.
It has also shown how gullible and irresponsible some media outlets can be in verifying and reporting news stories.
This saga has also highlighted the need for more transparency and accountability from public figures and their aides.
It has shown how some people can use their positions and influence to manipulate public opinion and sentiment for their own interests.
It has also shown how some people can exploit the emotions and sympathy of others for personal gain or political advantage.
The saga has also reminded us of the importance of empathy and compassion for those who are grieving and suffering.
It has shown how some people can genuinely care and help others in their time of need. It has also shown how some people can disrespect and dishonor the memory of those who have passed away.
We hope that this saga will serve as a wake-up call for all stakeholders involved in social media journalism in Nigeria.
We hope that they will learn from their mistakes and improve their standards and practices.
We also hope that they will respect the dignity and privacy of MohBad's family and let them mourn in peace.