Imo Election: Labour Party Rejects Rigged Result, Seeks Justice in Court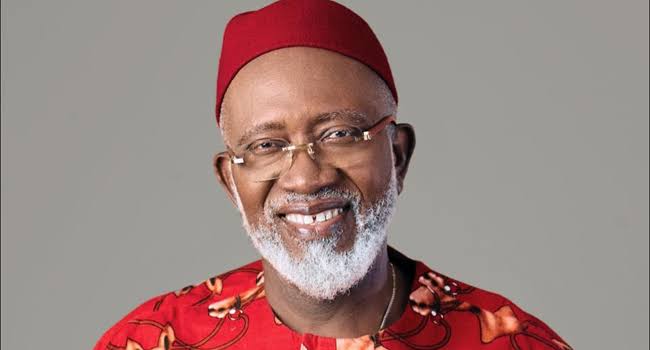 Imo Election: (iexclusivenews) – The Labour Party (LP) in Imo State has denounced the governorship election held on Saturday, November 11, 2023, as a sham and a fraud.
The party's candidate, Athan Achonu, has declared his intention to challenge the result in court, accusing the All Progressives Congress (APC) of rigging the election.
Mr Achonu made this known on Sunday at a press conference in his Umulomo country home in Ehime Mbano Local Government Area of the state.
He said that the election was not credible and legitimate, and that it breached the electoral laws and the constitution of Nigeria.
Electoral Fraud and Violence
Mr Achonu enumerated some of the electoral fraud and violence that tainted the election, such as vote buying, physical attacks on LP agents, absence of BVAS accreditation, and collusion of security personnel.
He said that he had proof of these irregularities, such as a video of a police officer who was assaulted by voters for trying to snatch a ballot box.
Mr Athan Achonu also alleged that the collation of results was done in a secretive and dishonest manner, as only APC agents were permitted to enter the local government collation centres, while agents of other parties were barred.
He said that this was a clear sign that the results were doctored to favour the APC.
MORE NEWS:
Imo Election: Hope Uzodimma Triumphs in Imo State Governorship Election
Kogi Election: INEC Investigates Alleged Pre-Filled Result Sheets Scandal 
Call for Justice and Democracy
Mr Achonu called on the chairman of the Independent National Electoral Commission (INEC), Prof. Mahmood Yakubu, to annul the purported results and order a fresh election.
He said that he had not lost hope in the judiciary, and that he would seek justice in court to reclaim his mandate.
Mr Athan Achonu also condemned the assault and detention of the LP chairman in Imo, Callistus Ihejiagwa, at the state collation centre.
He said that Mr Ihejiagwa was beaten up by some thugs for protesting the irregularities, and instead of arresting the culprits, the police arrested and detained him.
Mr Achonu called for the immediate release of Mr Ihejiagwa and the arrest of those who manhandled him.
He appealed to the people of Imo State and Nigerians in general to save the country and her democracy from drifting into anarchy.
Mr Athan Achonu said that the people deserved a credible and fair election that would reflect their will and choice.