AKMODEL Properties Supports NYSC Health Initiatives Programme For Rural Dwellers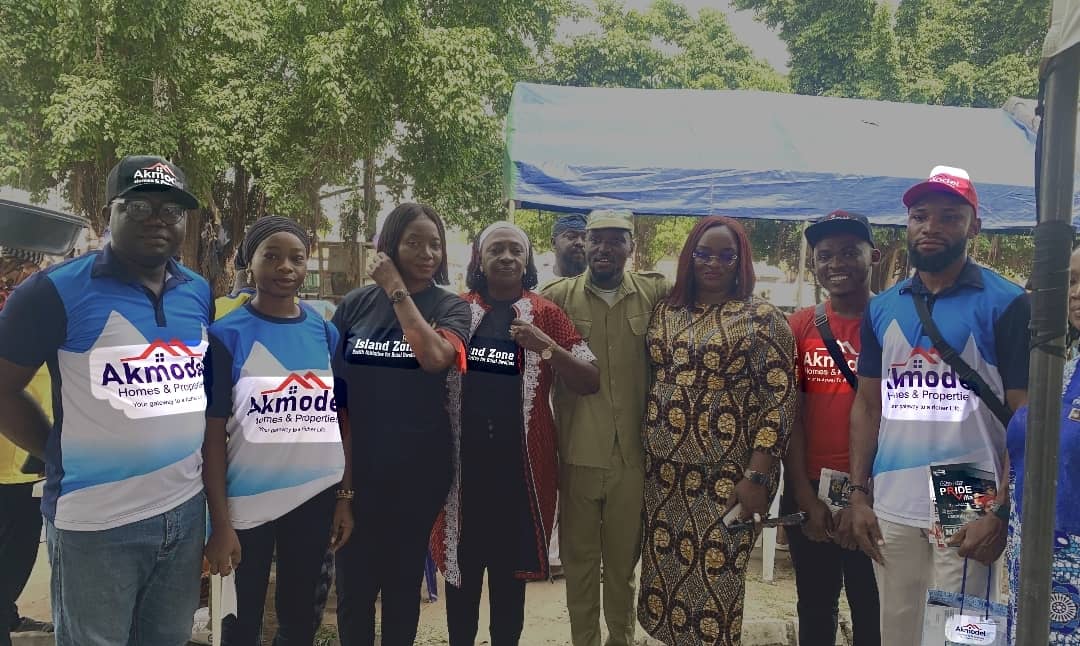 The Group CEO of AKMODEL properties, Dr. Bldr. Abdulhakeem Odegade have rendered support to 2023 NYSC (National Youth Service Corp) health initiative for rulers dwellers which is aimed at providing health services for people in the rural areas.
According to the organizers, the program is organized to take health facilities to the less privilege and those that are incapable to visit and access health facilities.
AKMODEL supported the program with medical kits and cash support to foster the progress of health initiative programme.
The programme supported by AKMODEL properties provided heath support for the community around Lagos with series of text, results and medical advice for participants.
In his view, Dr. Bldr. Abdulhakeem Odegade believes that the initiatives is a way of giving back to the society through humanitarian services.
READ ALSO: UNITY BANK HOLDS 10TH EDITION OF CORPRENEURSHIP CHALLENGE; AGROPRENEURS,OTHERS WIN N10M BUSINESS GRANT
The health activities was carried out at Island Zone and it was initiated by the following, Mrs Baderinwa Yetunde ( NYSC Lagos State Coordinator)
Bonlanle Igbinomnahia (Eti-osa I, LGI), Ogundele Amarachi (Eti-osa II, LGI) Anthonia Esangbedo (Eti-osa III, LGI) Enefion Gladys (Lagos Island, LGI)

Jamiu Esther (Epe, LGI) Abela Veronica (Ibeju Lekki, LGI) Abisoye A Taiwo (Lagos Mainland,LGI), they all thanked AKMODEL properties for supporting this health initiatives by corp members in Lagos.
Akmodel organization Corporate Social Responsibility (CSR) in Lagos can not be overemphasized and they have promised to further partner Lagos State NYSC in any future positive initiative.