Vuthela Challenge : See The 'Winner' (Photos)
iexclusive News Nigeria reports that internet is a global village and from time to time people come up with different entertaining challenges just to keep the global village buzzing with fun.
There have been several challenges on the internet, so can be gender-oriented while others can be unisex.
When the South African #Vuthela Challenge started, many were happy to engage in it especially South African ladies considering how endowed they pride themselves to be compared to other African ladies.
Africa is indeed blessed with beautiful ladies and gentlemen alike. The continent is not only blessed with natural resources but with talented individuals too.
The #Vuthela Challenge gives these women the opportunity to show how flexible she can bend her waistline and how huge her bums are while trying to light the fire in the Africa way.
They flooded the social media space with photos that give many men a reason to look, look again and look forever.
The women kneel beside a pot and pretend to be blowing on the fire, though their backside is the main focus and centre of attraction as they lift their bum and project it perpendicular to their legs.
Below is a pictorial representation of it;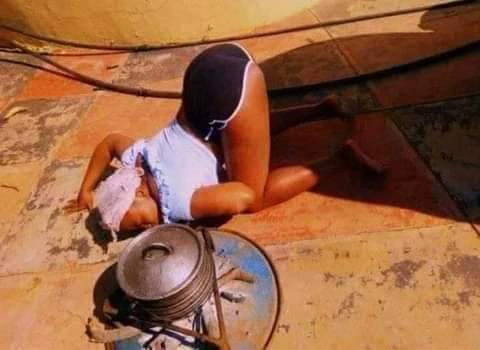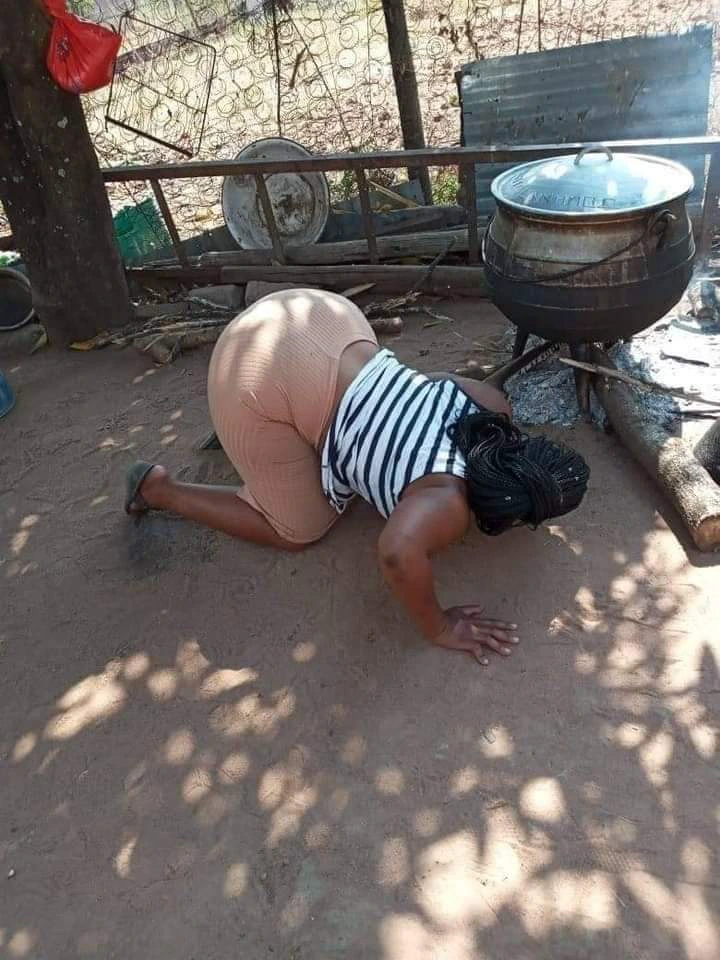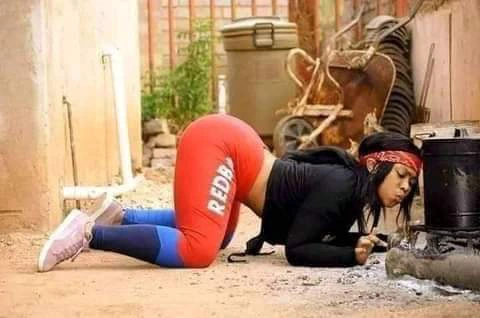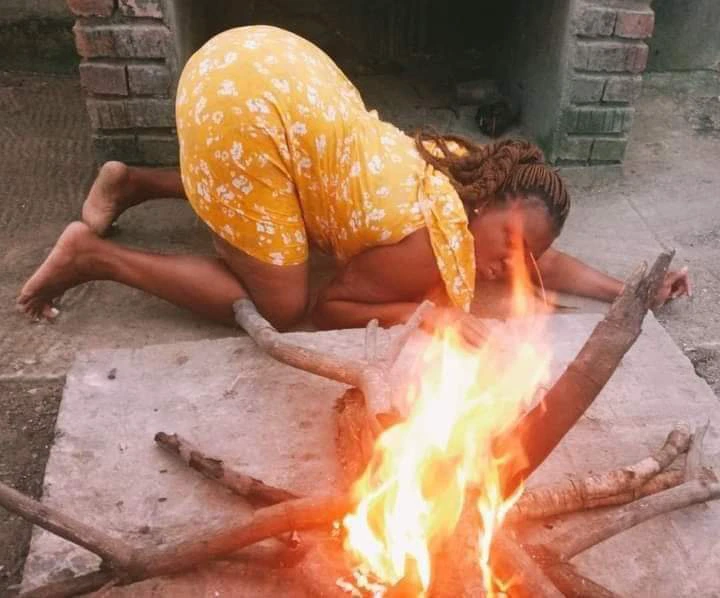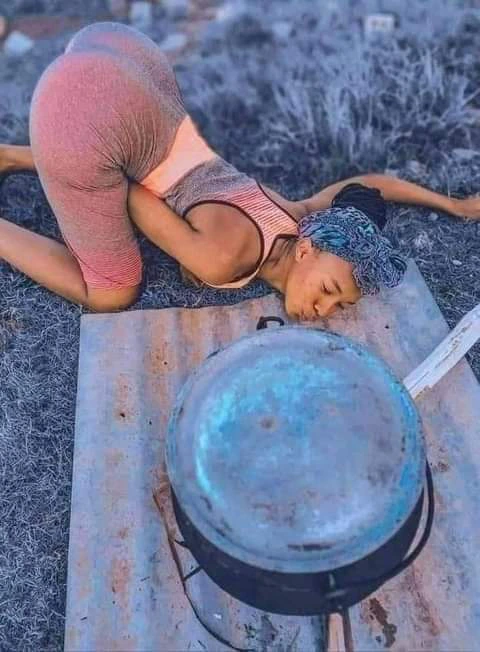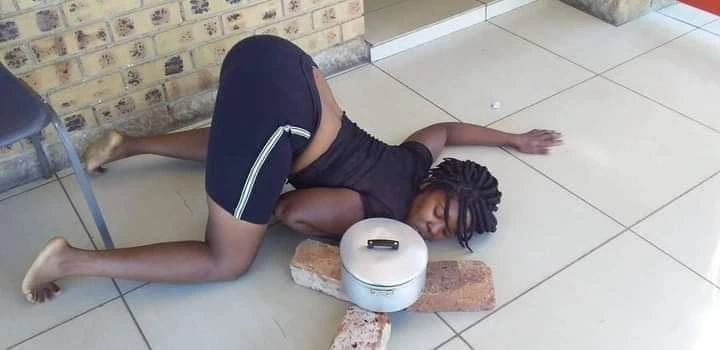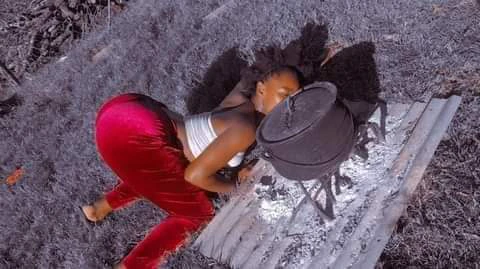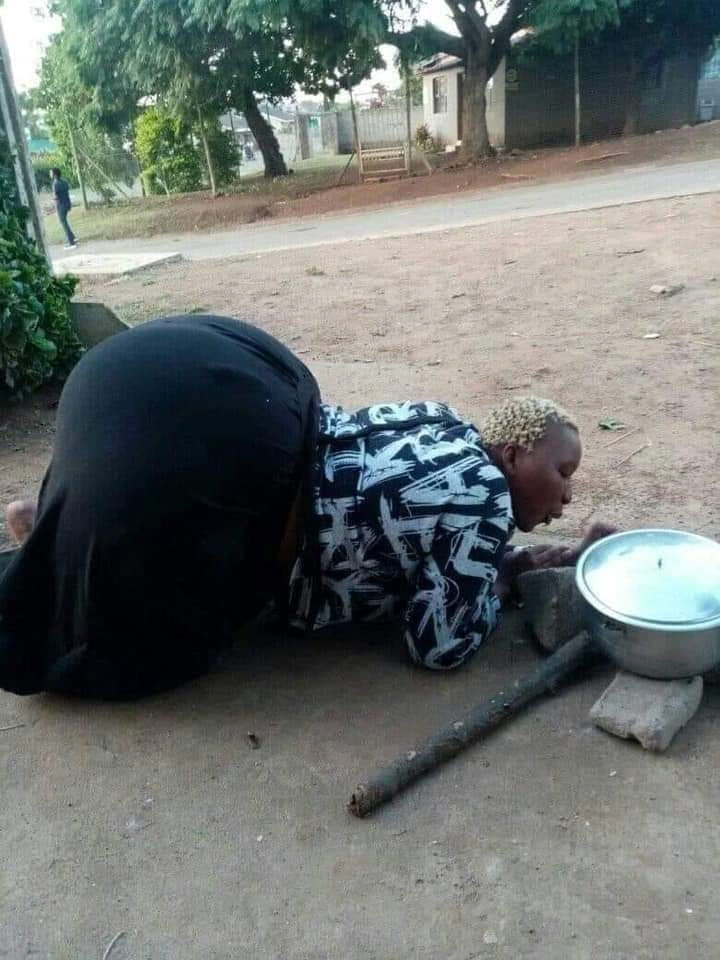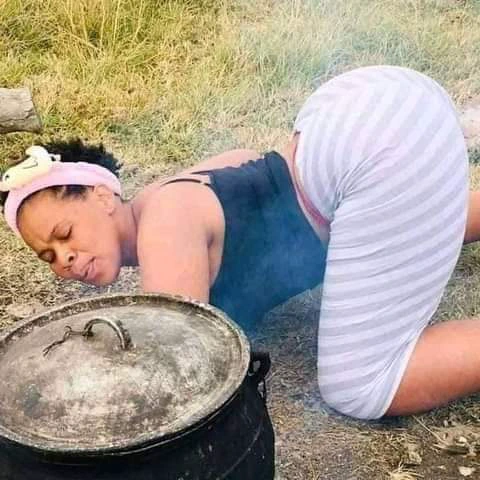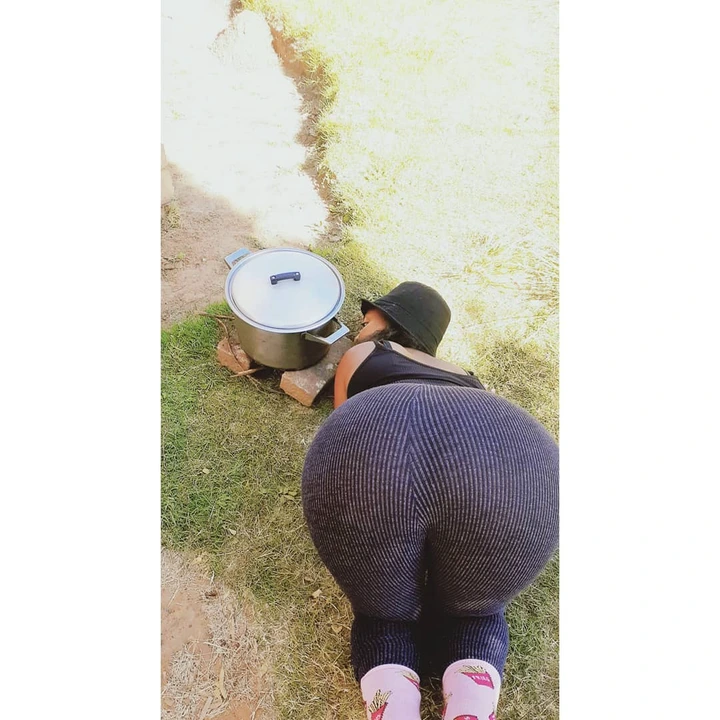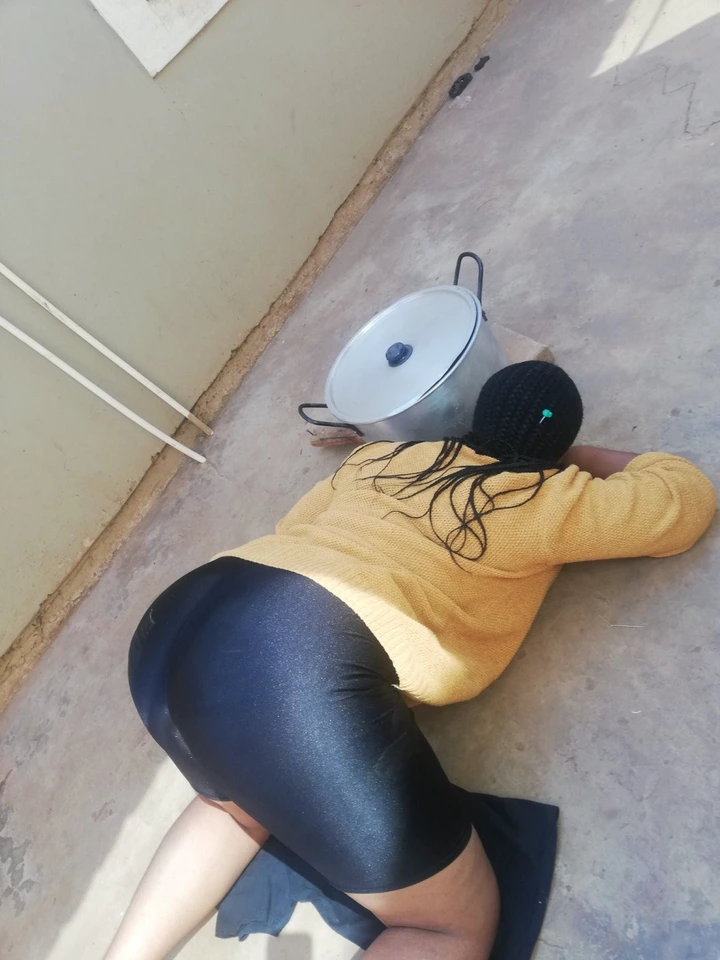 After many contesters have submitted the pictures online, some person declared Avery curvy lady the winner of the challenge. Well, you will have to see the winner to decide if you agree with their verdict or not.
Here is the winner of the #Vuthela Challenge;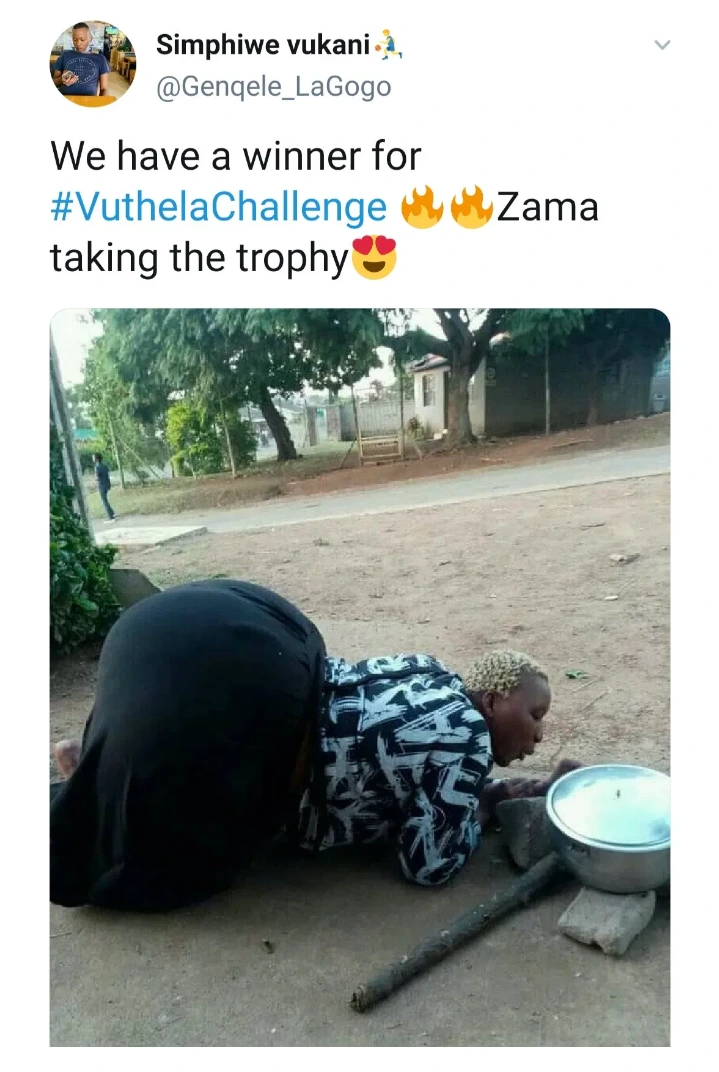 @Encodreams declared the game over for the challenge.
From the pictures displayed in the article, if you don't agree with them, forward your winner to the comment section and we will get in touch with our South African brothers on the matter on ground.
Is she your winner ? 
Drop your comments below