Supreme Court Fire Has No Impact On Presidential Election Petitions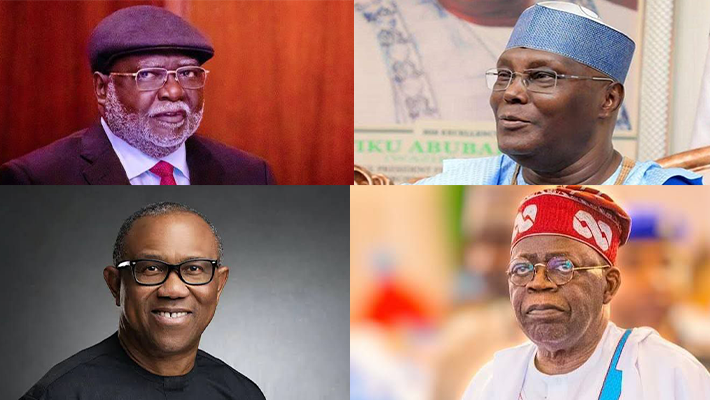 ABUJA, (iexclusivenews) – The Supreme Court of Nigeria has assured the public that the fire incident that occurred in its complex on Monday morning will not affect the petitions challenging the 2023 presidential election results.
The fire, which was caused by an electrical fault, was quickly contained and did not spread to other parts of the building.
Spokesman: Fire Only Damaged Books and Computer Equipment
The spokesman of the Supreme Court, Festus Akande, gave the assurance on Monday during an interview on ARISE TV.
Mr. Akande said that the fire only damaged some books and computer equipment in the chamber of one of the justices of the Supreme Court.
He said that the chamber was equipped with a computer and other equipment, as well as a functional library used by any justice occupying such chamber.
Mr Akande said that the books were replaceable and that the fire had nothing to do with the presidential election petitions before the apex court.
He said that there was no single connection between the fire and the petitions, and that it would not affect anything in the court.
Presidential Election Petitions: Atiku, Obi Seek Tinubu's Removal
The presidential election petitions are filed by the candidates of the Peoples Democratic Party (PDP) and the Labour Party (LP), Alhaji Atiku Abubakar and Mr Peter Obi, respectively.
They are seeking to nullify the election of President Bola Tinubu of the All Progressives Congress (APC) on various grounds, including his alleged ineligibility, irregularities, over-voting, and non-transmission of results electronically.
The Presidential Election Petition Court (PEPC) had earlier dismissed their petitions for lack of merit and evidence.
The petitioners have appealed to the Supreme Court to overturn the PEPC's judgement and order a re-run or fresh election.
The Supreme Court is yet to fix a date for hearing the appeals.