Cassie Ventura Sues Sean "Diddy" Combs for Rape, Abuse and Sex Trafficking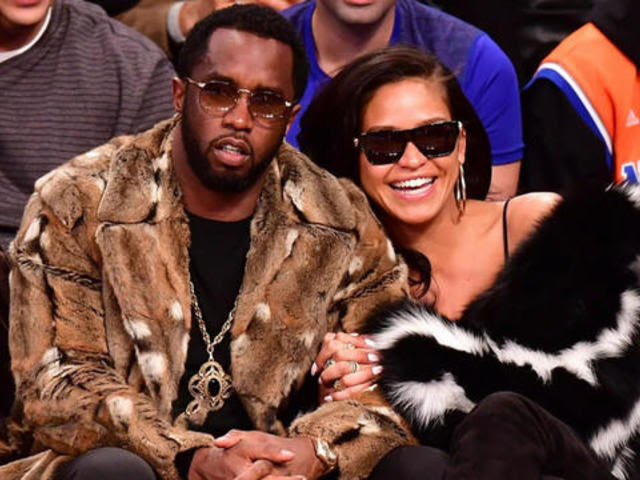 (iexclusivenews) – Singer and former girlfriend of rapper and record executive Sean "Diddy" Combs, Casandra Ventura, known professionally as Cassie, has filed a lawsuit against him in federal court in New York City on Thursday, alleging that he raped, physically abused and sex trafficked her during their 10-year relationship.
Cassie Ventura, who met Combs in 2005 when she was 19 years old, claims that Combs was a "vicious, cruel, and controlling man," who "asserted complete control over Ms. Ventura's personal and professional life," and subjected her to various forms of abuse and exploitation.
Ventura breaks her silence after years of trauma
Cassie Ventura said in a statement to CBS News that she decided to speak up about her ordeal and seek justice for herself and other women who face violence and abuse in their relationships.
"After years in silence and darkness, I am finally ready to tell my story, and to speak up on behalf of myself and for the benefit of other women who face violence and abuse in their relationships," Ventura said. "With the expiration of New York's Adult Survivors Act fast approaching, it became clear that this was an opportunity to speak up about the trauma I have experienced and that I will be recovering from for the rest of my life."
The Adult Survivors Act is a law that allows survivors of sexual abuse to file civil lawsuits against their abusers, regardless of how long ago the abuse occurred. The law is set to expire on November 14, 2023.
Combs accused of rape, physical abuse and sex trafficking
The lawsuit details multiple allegations against Combs, including that he raped Ventura in her home after she tried to leave him, that he "often punched, beat, kicked and stomped on Ms. Ventura, resulting in bruises, burst lips, black eyes and bleeding," and that in 2012 he blew up rapper Kid Cudi's car after finding out he was romantically interested in Ventura.
Combs also allegedly forced Cassie Ventura to engage in sex acts with male escorts as he stood by and filmed the encounters while masturbating, according to the lawsuit.
The lawsuit also claims that Combs intimidated Ventura by demanding she carry a firearm for him and "introduced Ms. Ventura to a lifestyle of excessive alcohol and substance abuse and required her to procure illicit prescriptions to satisfy his addictions."
MORE NEWS:
Breaking News: Former CBN Governor Godwin Emefiele Remanded in Kuje Prison
How One Man's Fiery Sacrifice Exposed the World's Ignorance of the Congo Genocide
Combs denies the allegations and calls them blackmail
Combs denies the allegations, and an attorney for the rapper said Ventura attempted to blackmail him for $30 million.
"Mr. Combs vehemently denies these offensive and outrageous allegations," Combs' lawyer, Ben Brafman said in a statement to CBS News. "For the past 6 months, Mr. Combs has been subjected to Ms. Ventura's persistent demand of $30 million, under the threat of writing a damaging book about their relationship, which was unequivocally rejected as blatant blackmail."
"Despite withdrawing her initial threat, Ms. Cassie Ventura has now resorted to filing a lawsuit riddled with baseless and outrageous lies, aiming to tarnish Mr. Combs' reputation and seeking a payday," he added.
Ventura's attorney Douglas Wigdor countered Brafman's statement, saying that Combs offered his client money in exchange for her silence, but she declined.
"Mr. Combs offered Ms. Cassie Ventura eight figures to silence her and prevent the filing of this lawsuit," he said in a statement to CBS News. "She rejected his efforts and decided to give a voice to all women who suffer in silence. Ms. Cassie Ventura should be applauded for her bravery."