Naver Launches HyperCLOVA X: A Generative AI Tool for Chatbots and Search Engines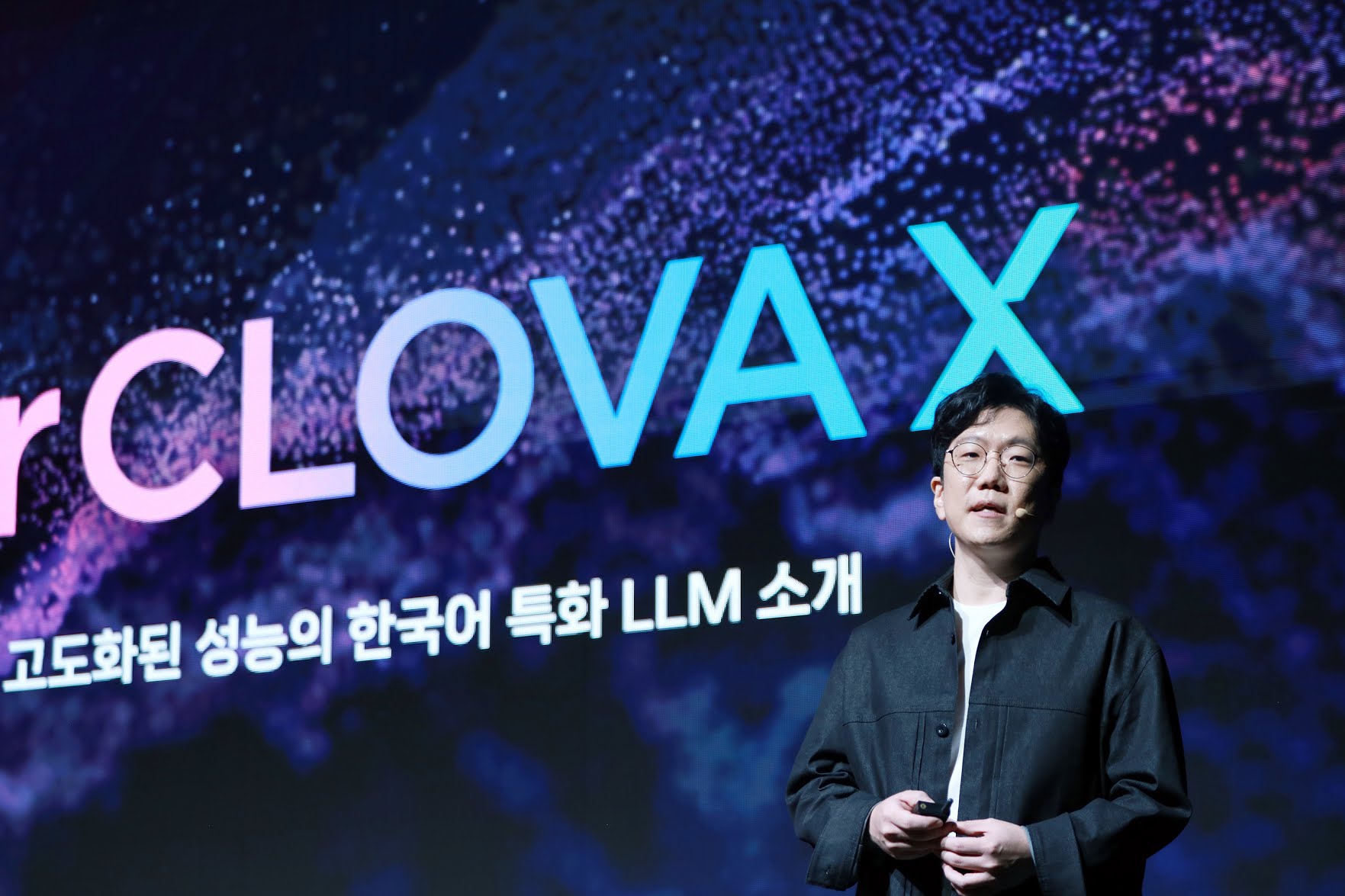 Naver, the South Korean internet giant, has unveiled its latest generative artificial intelligence (AI) tool, HyperCLOVA X, on Thursday.
iexclusivenews reports that the tool offers various services based on a large language model (LLM) that can generate natural and fluent text in both English and Korean.
Some of the services include CLOVA X, an AI chatbot similar to ChatGPT, and Cue, a generative AI-based search engine comparable to Microsoft Bing.
What is HyperCLOVA X and How Does It Work?
HyperCLOVA X is a cloud-based platform that allows creators and enterprise customers to access Naver's LLM and use it for various purposes.
The LLM is an upgraded version of HyperCLOVA, which was launched in 2021 as the first LLM for the Korean language with more than 204 billion parameters.
Naver did not reveal the exact number of parameters for HyperCLOVA X, but said it has improved its performance and accuracy.
HyperCLOVA X can generate text based on user input, such as keywords, queries, or prompts.
It can also analyze and understand text from various sources, such as web pages, news articles, or social media posts.
Users can sign up for Naver accounts to use HyperCLOVA X for free during the beta service period.
RELATED: How Microsoft 365 Copilot Will Transform Your Productivity With Generative AI
5 Free ChatGPT and Generative AI Courses to Level Up Your Skills
What are the Services Offered by HyperCLOVA X?
One of the main services offered by HyperCLOVA X is CLOVA X, an AI chatbot that can converse with users in natural language.
CLOVA X can handle various topics and scenarios, such as casual chat, trivia quiz, travel recommendation, or customer service. CLOVA X started its beta service in English and Korean on August 24.
Another service offered by HyperCLOVA X is Cue, a generative AI-based search engine that can provide more relevant and diverse results than conventional search engines.
Cue can generate summaries, headlines, captions, or keywords based on the user's query. It can also generate new content based on the user's interest or preference.
Cue will be available for beta testing in September and will be integrated into Naver's existing search engine in November.
What are the Future Plans of Naver for Generative AI?
Naver is not only developing generative AI for text, but also for other modalities, such as images, videos, and audio.
Nako Sung, head of Technology and Hyperscale AI at Naver Cloud, said at the company's conference on Thursday that Naver is working on multimodal language models that can analyze and generate content across different media formats.Naver aims to release the multimodal version of CLOVA X in the near future.
Naver is also expanding its global presence in the generative AI space. Naver has more than 500 AI experts on its team and is one of the five companies worldwide that has developed its own LLM with more than 100 billion parameters, according to CEO of Naver SooYeon Choi.
Naver said it has been focusing on regions that are not well covered by its competitors, such as the Middle East, Spain, Mexico, South Korea, Japan, and Southeast Asia.
Naver also plans to open its second data center in South Korea with 600,000 servers in November to support its generative AI services.
Naver's generative AI rollout comes as global tech players try to stay ahead of enhancing their own generative AI products.
Microsoft-backed OpenAI has sparked competition in the generative AI space with its GPT-4 model. Google launched its AI chatbot Bard and invested in Anthropic, a new AI research company.
Baidu released Ernie Bot, a Chinese-language chatbot based on its Ernie model. Companies like Meta and Amazon are also reportedly preparing to release their own AI-powered chatbots.