How Late Mohbad Sought Police Protection Before His Death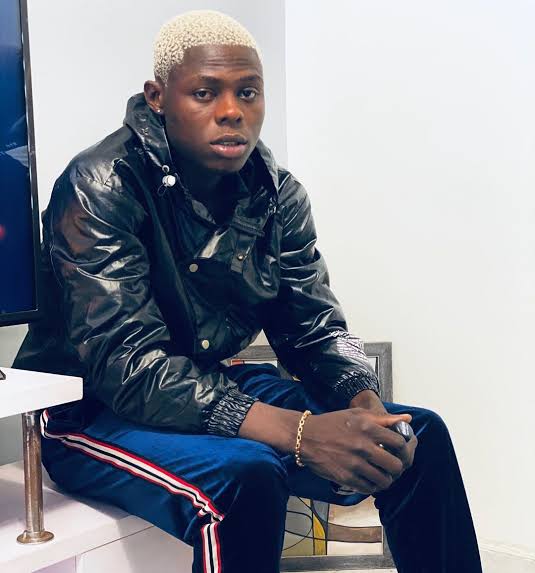 LAGOS, (iexclusivenews) -The death of Nigerian singer, Mohbad, has sparked outrage and grief among his fans and fellow artists. 
The 27-year-old star was buried in a hurry on September 12, 2023, after he was allegedly killed by Sam Larry, a rival music producer.
Many people are demanding justice for Mohbad and calling for a thorough investigation into his death.
However, it has been revealed that Mohbad had already sensed danger and sought police protection before his tragic demise.
A petition filed by the late singer to the Nigerian Police Force on June 25, 2023, has surfaced online, showing how he feared for his life and property after being attacked by Sam Larry and his group.
The Attack That Triggered The Petition
According to the petition, Mohbad was having a video shoot with another popular artist, Zlatan Ibile, at a location in Lagos when Sam Larry and his group of about 15 armed men invaded the premises and disrupted the shooting.
They damaged the equipment worth about five million naira and threatened to harm Mohbad. They also assaulted him and left him with injuries, but he managed to escape.
The petition stated that Sam Larry had a personal grudge against Mohbad because of a dispute over a song they had collaborated on.
Sam Larry claimed that he owned the rights to the song and demanded that Mohbad should not release it or perform it anywhere. He also accused Mohbad of disrespecting him and his label.
RELATED:
Mohbad Nigerian Afrobeats Star Dies at 27
The Request For Police Protection
In the petition, Mohbad pleaded with the police to intervene and protect him from Sam Larry and his group.
He said that he feared for his life and property as they had threatened to kill him or harm him in any way possible.
Mohbad also requested that the police should arrest Sam Larry and his group and prosecute them for their criminal acts.
The petition was signed by Mohbad and his lawyer, and addressed to the Commissioner of Police in Lagos State.
It was also copied to the Inspector General of Police, the Director General of the Department of State Services, and the Attorney General of the Federation.
The Mystery Of Mohbad's Death
It is not clear whether the police responded to Mohbad's petition or took any action against Sam Larry and his group.
However, less than three months after filing the petition, Mohbad was found dead in his apartment in Lekki on September 11, 2023.
Mohbad's death was announced by his manager, who said that he died of cardiac arrest.
Meanwhile, many people suspect foul play and believe that Sam Larry had something to do with it.
Mohbad's burial was done in haste without any autopsy or post-mortem examination. His family and friends were not allowed to see his body or pay their last respects.
His fans were shocked and saddened by the news and expressed their condolences on social media.
They also started a hashtag #JusticeForMohbad to demand a proper investigation into his death and bring the culprits to justice.
Mohbad was one of the rising stars of the Nigerian music industry.
He had released several hit songs such as "Koma Jensun", "Ponmo Sweet", "Sorry", and "Feel Good".
He was also known for his collaborations with other artists such as Naira Marley, Davido, Olamide, Bella Shmurda, Rexxie, and Zlatan Ibile.
Mohbad will be remembered for his talent, charisma, and passion for music.